Sponsors
---
Sponsorship
PostgresOpen wouldn't be possible without the support of our wonderful sponsors! If you are interested in sponsoring the conference, please see our sponsoring campaign and let us know!
---
Diamond

2ndQuadrant is a global developer of PostgreSQL and provider of professional services, including 24/7 support, consultancy and training. We provide enterprise-class assistance to companies of all sizes, in all industries. Trusted by the names you trust, we are a platinum sponsor of PostgreSQL and one of the leading contributors to the source code. 2ndQuadrant's team of highly experienced engineers are behind some of the more significant features and extensions found in PostgreSQL today, including Point-in-time Recovery, Hot Standby, Multi-master Replication, Logical Replication and Postgres-XL.
---
Platinum
EnterpriseDB is the only world wide provider of enterprise-class products and services based on PostgreSQL, the world's most advanced and independent open source database. Postgres Plus Advanced Server provides the most popular enterprise class features found in the leading proprietary products but at a dramatically lower total cost of ownership across transaction intensive as well as read intensive applications. Advanced Server also enables seamless migrations from Oracle® that save up to 90% of the cost of typical migrations. EnterpriseDB employs a number of industry thought leaders and more PostgreSQL open source community experts than any other organization including core team members, major contributors and committers. Our expertise allows EnterpriseDB to provide customers in all market segmentsunparalleled 24x7 support, value packed software subscriptions, custom consulting engagements, and targeted training services.
EnterpriseDB was founded in 2004 with the goal of disrupting the database oligopoly with an equally capable product based on open source principles and development that offered dramatic cost savings. The company chose PostgreSQL as its technology foundation because PostgreSQL was proven by over 20 years of large-scale commercial deployments, its thriving developer community, and its reputation for being the strongest open source database available.
---
Gold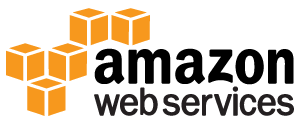 For 10 years, Amazon Web Services has been the world's most comprehensive and broadly adopted cloud platform. AWS offers over 70 fully featured services for compute, storage, databases, analytics, mobile, Internet of Things (IoT) and enterprise applications from 35 Availability Zones (AZs) across 13 geographic regions in the U.S., Australia, Brazil, China,Germany, Ireland, Japan, Korea, Singapore, and India. AWS services are trusted by more than a million active customers around the world – including the fastest growing startups, largest enterprises, and leading government agencies – to power their infrastructure, make them more agile, and lower costs. To learn more about AWS, visit http://aws.amazon.com.
---